Photography contracts are more than legal mumbo-jumbo. They're the building blocks of a healthy business and an incredible client experience. Get your own! (Photographs by Jeanna Hayes Photo & Design)
---
If your business isn't using photography contracts, you're living dangerously! Save your risk-taking for trespassing at portrait shoots or balancing on spindle-leg chairs at a wedding. Because no matter how scary contracts may seem, life without them is way scarier.
Photography contracts are more than documents. They're tools for building a better photography business.
Contracts Are About Relationships
Contrary to popular opinion, contracts are not about staying out of court or being a hardcore meanie. Contracts are, in fact, all about building healthy relationships with your clients.
But contracts are full of legal mumbo-jumbo! Won't they scare off potential clients?
Turns out, contracts have the exact opposite effect on clients. How? Photography contracts set the stage for better relationships, clearer expectations, and more referrals. After all, a contract is an agreement. And agreements are based on trust.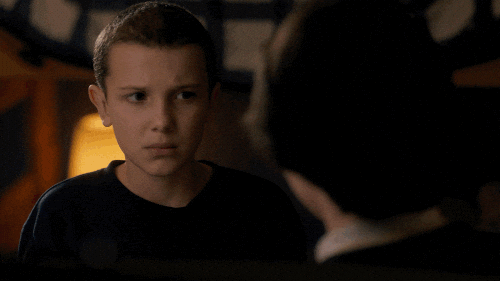 CONTRACT
(noun)
:  An agreement or promise that includes legally-binding rights and obligations that courts enforce.
Your clients may or may not be all that interested in contracts. That's why it's your job to make contracts part of your process with every client you photograph. Your clients will respect you – and your work – more when you confidently step into the role of businessperson.
---
The Easiest Photography Contracts You'll Ever Encounter
When you invite your client to review and sign a contract, you honor the relationship you're establishing. And when that contract is easy to access and simple to sign, you show clients that you value their time. ShootProof Contracts are stored securely online. They connect to each client's contact details and (eventually) their image galleries. You can even link a contract to an online invoice, so clients can sign and pay in one process.
Save Your Stamps for Thank You Notes
Gone are the days when contracts had to be sent through the mail or signed in-person with all parties present. Your ShootProof Contract can be discussed over coffee or during a phone call, then sent to your client for further review. While your clients lounge on their couch bingeing Dating Around and rediscovering Candy Crush, they can open their contract on their smartphone or laptop and add their signature. Once you've added your own e-signature, all that's left is to drop a fun thank-you note in the mail or order a customized "glad-you're-my-client" Greetabl. If you don't already have one, get a ready-made contract from the ShootProof marketplace. Along with wedding and portrait photography contracts, you'll also find commercial photography contracts and second shooter agreements.
Leave the Legal Jargon To the Lawyers
You're (probably) not an attorney. But you do need an attorney-approved photography contract to ensure that your legal jargon is actually, well, legal. ShootProof's photography contract templates are lawyer-drafted and customizable. You can create your own template by copy + pasting an existing contract's text into a new ShootProof template. With the legalese in place, you can automate the contract process and book new clients easily. Consider contracts as essential to your photography business as cameras, lenses, and a closet full of really comfortable pants. Once the contract is out of the way, you can get back to creating!
Photography Contracts: Not Just for Emergencies
Matthew Johnston, an attorney specializing in small businesses and creative firms, skillfully sums up the value of contracts for small business owners:
"I look at the practice of law and the advantages of good, clear contracts as not just protecting my clients' interests, but advancing my clients' interests, and trying to make their life, their business, and their transactions better in order to help them make more money."
In other words, a good photography contract will help you book better clients who are the right fit for you, and help your clients enjoy the most fulfilling photography experience possible.
Precisely How Do Contracts "Spark Joy"?
Contracts make your clients' photography experience incredible in these four ways:
Contracts set clear expectations

They add value to your brand

Contracts improve the photographer/client relationship

They provide protection to both yourself and your clients
#1: Set Clear Expectations
You wouldn't hire a home builder without first approving the blueprints, would you? Similarly, contracts empower your clients with a sense of clarity and collaboration regarding their photography experience. When you and your client mutually agree to written expectations, you can maintain your focus on what you do best: creating beautiful photos.
#2: Increase Your Brand Value
You want clients to take you seriously, right? Having a professional contract reminds clients that you're a business owner, not just someone with a fancy camera. When contracts are involved, clients are more likely to make punctual payments, arrive on-time for their sessions, and communicate with you respectfully. No small business is too small for a contract. Get legit – invest in photography contracts and make running your business less stressful.
#3: Get Great Client Relationships
Photography contracts are agreements that connect real people. When you approach every interaction with a mindset of connectedness, every point of communication becomes an opportunity to earn trust. If there's confusion during the working relationship, you and your client can reference the contract for clarification. It's not about proving one person "right" and the other "wrong." It's about arriving at the same conclusion based on a predetermined, clearly-written set of boundaries and expectations. 
The LawTog, Rachel Brenke, recommends using this phrase when facing a challenging client:
"Per the contract, this is what we agreed to."
By leaning on a legal document, you can find common ground with your clients – even in the midst of conflict. A good contract takes the guesswork out of the collaboration and frees you up to Focus On What Matters Most™.
#4: Protect All Parties Involved
You don't know what you don't know. Whether you're booking your fourth or your four-hundredth client, adrenaline and anxiety are natural byproducts. It's thrilling to make money as a photographer, but it's also terrifying, because every photo shoot includes variables you can't control.
A child trips over your tripod and sprains their wrist; weather cancels your flight to a destination session; a lion recently escaped from the zoo leaps in front of your camera at the moment your wedding clients share their first kiss…
Having a contract in place protects your business from frivolous lawsuits, limits your liability, and safeguards your copyright.
Specific service(s) you'll provide
Fees for those service(s)
Timeframe for the relationship
Copyright
Indemnification
Dispute resolution
Venue for dispute resolution
Amendments
Attorney's fees
Governing Law
Local or state stipulations
As you see, a lot goes into crafting a legal agreement. Since there's no such thing as a "DIY contract," it's imperative that you partner with an attorney. Their expert guidance is worth every dollar you spend. The simple act of defending yourself against a frivolous lawsuit could cost you tens of thousands of dollars. Obtaining an attorney-approved contract now will save you time and money if a client conflict arises.
Make Your MVP Contract
In software, there's a concept called "MVP" (Minimally Viable Product). It's a development approach that allows companies to launch new products with only the basic features in place – just enough to be usable and beneficial. At the start of a photography business, an MVP photography contract may be all you need: a basic legal document that addresses the most common relationship concerns. As your business grows, you will need a broader set of photography contracts. From wedding agreements to model releases, contracts are not one-size-fits-all. Ultimately, you'll need specific contracts for specific types of clients.
Five Contracts Every Photographer Should (Eventually) Have
Adult Model Release
Minor Model Release
Property Release (if you're using props such as vintage cars, or doing a photo shoot on a property owned by a third-party, then you should have this signed release.)
Portrait Photography Agreement
Wedding Photography Agreement
"We should live in a world where contracts are written in accessible language—where potential business partners can sit down over a short lunch without their lawyers and read, truly understand, and feel comfortable signing a contract. A world where disputes caused by ambiguity disappear." –Shawn Burton, Harvard Business Review
Ambiguity causes conflicts. That's why every photographer should have a contract, even for the smallest shoot.
When you and your client sign a contract, you're on the same page – literally. And that's the best way to start any relationship!
---
Written by RACHEL LACOUR NIESEN | Photographs by JEANNA HAYES PHOTO & DESIGN via Two Bright Lights
---
Build your best business! Read on...